Alors que mon dernier platine remonte à quasiment un an, OUI ! 1 AN, il fallait remédier à ceci et reprendre les bonnes habitudes. Voici donc aujourd'hui le retour du Platinum Club avec le trophée platine de The Wolf Among Us sur PS3 !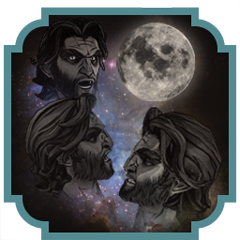 The Wolf Among Us (PS3)
Pas mal de jeux commencés cer derniers temps et malheureusement non platinés par manque de temps généralement. Mais ce titre de Telltale faisait partie de ces jeux qu'il « fallait » que je platine !
Pour ceux qui ne connaissent pas, The Wolf Among Us est tiré des comics Fables, édités par Vertigo. Le test de cet excellent jeu est d'ailleurs disponible ici sur le blog : test The Wolf Among Us sur PS3.
En ce qui concerne le platine, rien de fifou. La majorité des trophées popent naturellement tout au long de l'histoire lors des 5 épisodes. Seuls certains d'entres eux vous demanderont de recommencer certaines scènes et de faire d'autres choix que ceux faits initialement pour débloquer certaines « fables » dans les bonus. Comptez 1h30 – 2h par épisode pour un total entre 8 et 10 heures environ.
Bref, que du plaisir en ce qui me concerne et quasi aucune difficulté pour ce platine qui se rajoute donc à ma collection. Si vous ne le faites pas pour le platine, jouez au moins à cet excellent jeu dispo également sur PS Vita et PS4 😉