Comme vous le savez tous, la saison 5 de Game Of Thrones arrive très bientôt (12 avril). Voici aujourd'hui une sélection d'accessoires et goodies Games Of Thrones bien cooly, pour nous remettre dans le bain bien comme il faut 😉

Tout d'abord le CD de la bande originale de la Saison 4 avec des collaborations comme entre autres Ramin Djawadi (Iron Man, Pacific Rim, Person of Interest) ou encore Sigur Rós. 22 titres au total pour vous replongez dans l'ambiance de la dernière saison.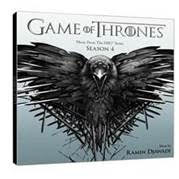 Game of Thrones – Music from the HBO' Series Season 4
Prix public conseillé : 13,99 €, disponible sur www.hboshopeu.com
Ensuite un peu de lecture avec ce livre de 192 pages nous dévoilant les coulisses des saisons 3 et 4. Au programme : création des effets spéciaux, photographies inédites, explications de la production et design des costumes.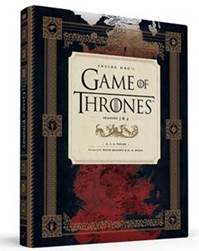 Inside HBO's Game of Thrones Season 3 & 4 (version anglaise)
Prix public conseillé : 24,99 €, disponible sur www.hboshopeu.com
Niveau goodies, voici les incontournables Pop Funko que l'on voit maintenant de partout ! Une nouvelle série de figurines GoT, sortie il y a peu avec de nouveaux personnages, ainsi qu'une première série de mini porte-clés Pop Keychain GoT.
Figurine Funko Game of Thrones Pop ! Petyr Baelish – Prix public conseillé : 11,99 €
Porte-clé Game of Thrones Pop ! Daenerys Targaryen – Prix public conseillé: 6,99 €
disponibles sur www.hboshopeu.com
Pour finir, voici un set de 4 tasses espresso pour boire votre café like a Stark (ou Lannister, ou Targaryen au choix ^^)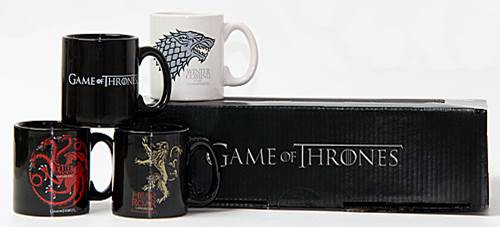 Game of Thrones, set de 4 tasses expresso
Prix public conseillé: 35 €, disponible sur www.hboshopeu.com