Comme vous le savez peut être je suis un grand fan de LEGO, que ce soit les figurines / briques ou bien les adaptations en jeux vidéo. En août dernier j'ai reçu un de mes plus beaux sets de ma collection : le LEGO Back To The Future !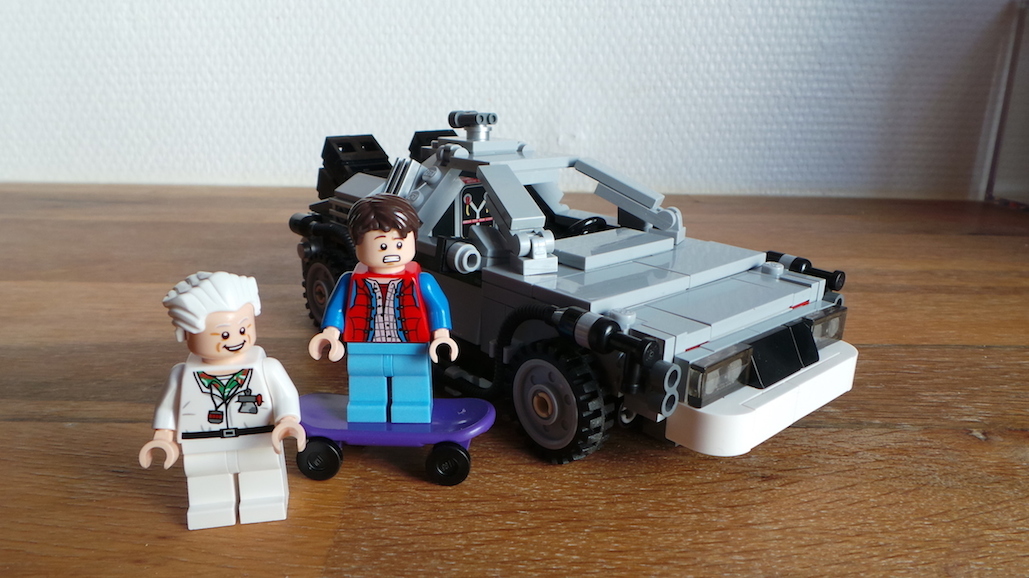 Pour la petite histoire de ce set LEGO de fou : ce dernier a été produit par le projet LEGO Cuusoo.
Mais qu'est-ce-que c'est que LEGO Cuusoo ?? En gros c'est un espèce de kick starter version LEGO. Des utilisateurs peuvent proposer des projets LEGO qu'ils veulent voir se réaliser. Les gens votent. Au bout de 10 000 votes, l'équipe LEGO Cuusoo étudie le projet, sa réalisation, et décide ou non de le commercialiser.
Voilà ! C'est ainsi que LEGO Back To The Future vit le jour. C'est le 4ème projet validé et produit par ce processus (le précédent était le set LEGO Minecraft). Et en tant que grand fan de LEGO et maxi fan de la trilogie Retour Vers Le Futur, il me fallait ABSOLUMENT ce pack !
Donc voilà : en août dernier, les yeux remplis de joie, je construisais ma Delorean en briques LEGO 🙂
Ce set permet pour info de construire les 3 versions de la Delorean de chaque film de la trilogie. À ceci s'ajoutent une figurine de Marty, une du Doc et un skateboard.
Voilààààà ! Maintenant place aux photos. Enjoy !